Skip to content
Erasing allergens one ingredient at a time...
Dr. Anjuli Mehrotra, a board certified allergist and immunologist trained at MIT and Cornell, partnered with Dr. Ling Wong, a chemical engineer trained at Harvard and MIT. Together, they've combined the powers of science and technology to inspire confidence and comfort in everyday lives.
---
From The Founders
We believe "hypoallergenic" is not good enough. We created a new category, sans-allergenic
We believe in using research & technology to reengineer personal care products.
We believe all ingredients should be rigorously vetted at every point of the process, from source to shelf.
We believe you should know every ingredient that goes on your skin, making the invisible visible.
We believe personal care products should improve your skin, not irritate it.
We believe people with sensitive skin should not feel left out of the luxury experience.
We believe that confidence is more than skin deep.
We believe that ANYTHING is possible.
Dr. Anjuli Mehrotra, MD, Co-Founder
Dr. Anjuli Mehrotra studied Biology and Biomedical Engineering at MIT. She received her MD from Cornell Medical School, followed by a Pediatrics residency at Children's Hospital Seattle and an Allergy and Immunology fellowship at the University of Washington. Dr. Anjuli is board certified in Allergy/Immunology and Pediatrics.
As an expert on allergic dermatitis, Dr. Anjuli has treated thousands of patients with a wide range of allergic diseases. She has also contributed to groundbreaking food allergy research and teaching at Stanford University, where she has served as Adjunct Clinical Instructor for over a decade.
While running her own successful private practice in Silicon Valley, she discovered an underlying connection between skin sensitivity and numerous allergens existing in everyday products. This experience inspired her innovative approach to treating her patients, who were suffering from a variety of topical skin issues caused by hidden triggers in everyday products.
Motivated by her clinical experience and research findings, Dr. Anjuli felt compelled to create a solution. She was determined to make the invisible "visible" by deconstructing every aspect of the product development process, challenging the way in which these products are sourced, processed and produced. This enabled her to deliver a reliable solution for her patients and the millions of others living with sensitive skin. Her solutions have transformed the lives of patients, enabling them to achieve clear, confident skin.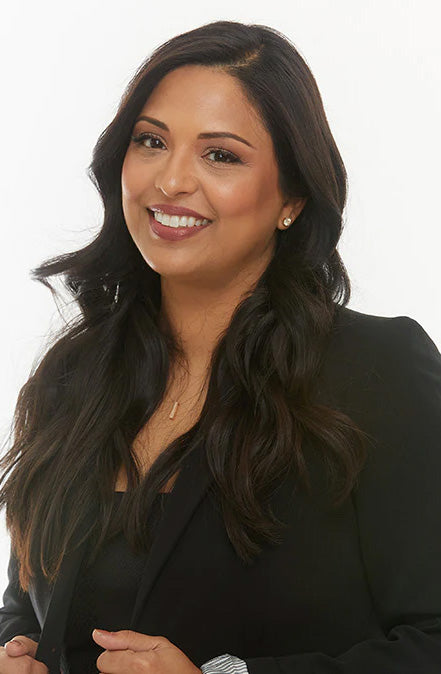 After years of watching patients suffer from sensitive skin with no solution to offer, I was determined to dedicate my career to solving this problem. I am grateful to finally be able to deliver the confidence and quality of life that I want everyone with sensitive skin to enjoy.
— Dr. Anjuli Mehrotra
Dr. Ling Wong, PhD, Co-Founder
Dr. Ling Wong holds a PhD from Harvard University in Engineering Sciences, and a Bachelor's degree in Chemical Engineering and Biology from MIT.
Ling's journey as an inventor started in high school working at a lab at MIT. Subsequently, as a doctoral student at Harvard, she helped lead a team that developed an innovative inhaled TB vaccine that was delivered on a global scale. Her work on the TB vaccine led her to a position with the Gates Foundation, where she oversaw multiple investments tasked with solving global and local health challenges.
Ling's passion lies in finding inspiration through a sense of purpose while solving meaningful challenges. She is currently a General Partner and Founder of Highbury Holdings and Senior Advisor to Lightspeed Venture Partners.
As a curious optimist driven by the same ideals, I see our purpose in the world to never settle for the status quo and always strive for better outcomes.
—Dr. Ling Wong
Choosing a selection results in a full page refresh.