Skip to content
Use Code: FIRSTBOX to get your first Evme Kit at $99
Preservatives: A Growing Class of Allergens and Irritants
December 14, 2022
---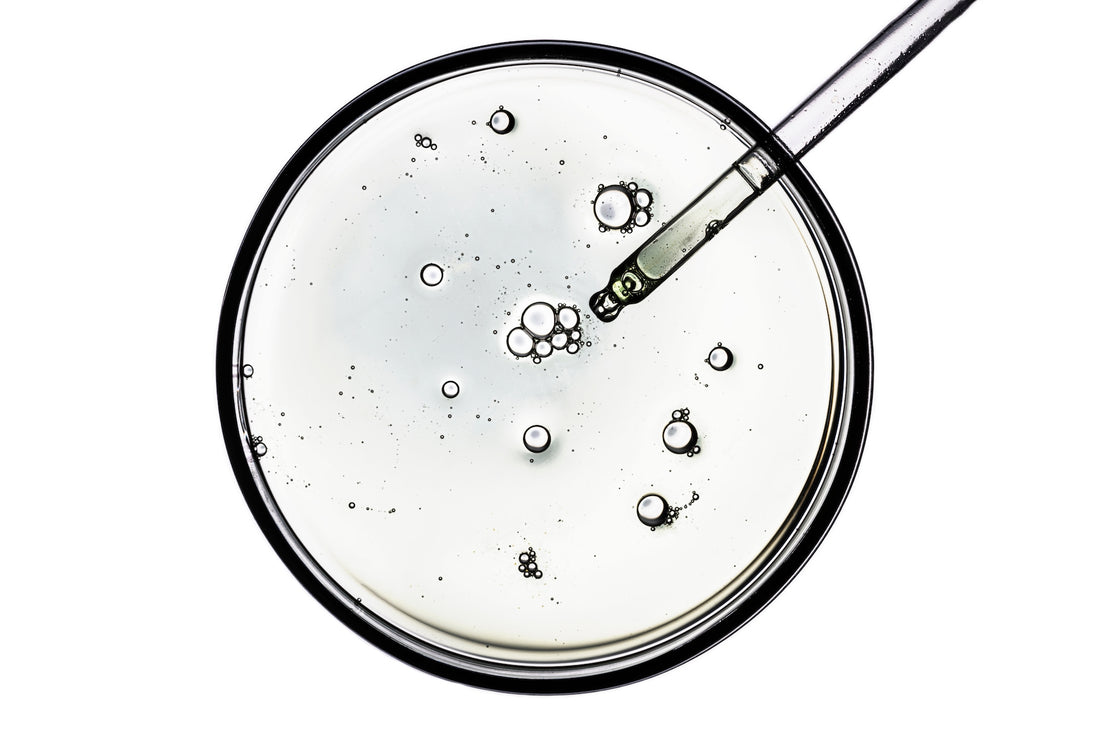 Back To Articles
Preservatives are a growing class of allergens that are worth noting if you have sensitive or allergic skin. Preservatives are not only triggers for allergic contact dermatitis but also known causes of irritation. This is problematic because we are constantly using products that require a long shelf life. And of course we want our products to be bacteria- and fungus-free!
High Allergenic Potential of Formaldehyde-Releasing Agents
We have previously highlighted formaldehyde and formaldehyde-releasing agents as a class of preservatives that has high allergenic potential and is very commonly found in personal care products.
As a reminder, although formaldehyde is being used less in personal care products due to its known sensitization potential and carcinogenic properties, a related class of products called formaldehyde-releasing agents is being used instead. These agents have similar allergenic potential, as they basically degrade to formaldehyde. These ingredients can be found in nail polishes, makeup, body washes, deodorants, shampoos, and some popular hair straightening treatments offered at salons.
Popular allergens to look out for in the formaldehyde-releasing category include:
Quaternium-15
Imidazolidinyl urea
Diazolidinyl urea
DMDM hydantoin
2-bromo-2-nitropropane-1,3-diol (Bronopol)
However, did you know that there are also many non-formaldehyde containing preservatives that are emerging as potentially worse allergens?
Non-Formaldehyde-Releasing Agents are Possibly Even Worse
With both formaldehyde-containing and formaldehyde-releasing preservatives starting to fall out of favor, many brands have been turning to alternative types of preservatives. Unfortunately, we continue to see reactions from many of the alternative categories as well.
Isothiazolinones
Isothiazolinone allergy is growing and is now considered to be the 3rd most common allergen after metals and fragrances — affecting ~15% of patch-tested people.
Methylchloroisothiazolinone (MCI) and methylisothiazolinone (MI) are extremely commonly-used preservatives in personal care products. They've been proven to be an important cause of product-related allergic contact dermatitis.
These preservatives are commonly found in a plethora of products, including wash-off personal care products (hair care products and body washes), moisturizing creams/lotions, laundry detergents, and toilet wipes. It is also found in other products, including paints, varnishes, adhesives, plasters, and sealants.
Iodopropynyl butylcarbamate (IPBC)
Iodopropynyl butylcarbamate is another growing allergen in the preservative category, used not only in cosmetics (lip products/mascara), baby care products, toilet wipes, and other personal care products (sunscreens/skincare/soaps/shaving cream, etc.), but also in certain paints, primers, and coolants.
Other preservatives such as methyldibromo glutaronitrile and thimerosal are also responsible for allergic contact dermatitis, but are being used less in commercial preparations in recent years. Methyldibromo glutaronitrile is fully banned in the EU, but can still be found in some types of personal care products in the US.
Propylene Glycol
Propylene glycol is a type of humectant and preservative commonly used in cosmetic products and as a solvent for food flavoring agents. You can find this in a variety of creams and lotions as well as deodorants, air fresheners, e-cigarettes, and occasionally some topical steroid preparations! It is also found in some personal lubricants and conduction gels (like the ones used for EKG or ultrasound). Allergy to propylene glycol may be more likely if you have a history of eczema or atopic dermatitis.
Propylene glycol can be listed in personal care products as:
Propylene glycol
1,2-propanediol
Propane-1,2-diol
1,2-dihydroxypropane
1,2-propylene glycol
Parabens
Parabens have a fairly bad reputation for being causative in allergic reactions. They are also the most commonly-used preservative category in cosmetics and pharmaceuticals. However, although our exposure to them is high, they tend to have lower allergenic potential than many other preservatives on the market. There is also much debate in the literature and the public regarding potential health concerns with exposure to parabens, though it's not clear that there is a consensus on this.
Parabens typically used include:
Methylparaben (Methyl p-hydroxybenzoate)
Ethylparaben (Ethyl p-hydroxybenzoate)
Propylparaben (Propyl p-hydroxybenzoate)
Butylparaben (Butyl p-hydroxybenzoate)
We can't completely eliminate all preservatives from personal care formulas. Therefore, it's important to be mindful of the preservatives in your personal care products, to avoid any surprise reactions.
Evme has taken the time to evaluate a variety of different preservative systems and has put together products that you can trust to be void of major preservative allergens and irritants in addition to many more reactive ingredient classes!
Choosing a selection results in a full page refresh.